Build Next-Level Video Applications Now
eyeson offers a Cloud Video API for developers to embed real-time video, voice, data visualization, streaming and recording functionalities into their apps and web services without having to build the infrastructure themselves.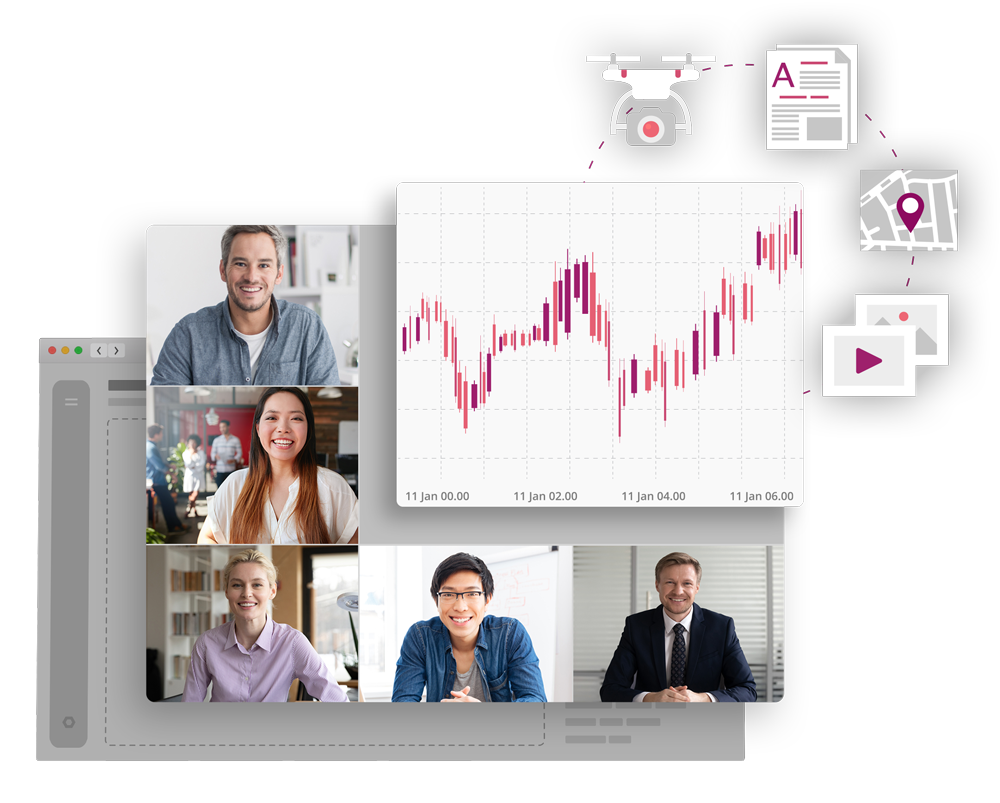 Adaptable to any use case – easily integrable - due to our Single Interface
100% BROWSER-based
Browser-based client integration on any device – desktop and mobile
UNIqUE LIVE VIDEO API & OPEN-SOURCE UI
Worldwide First Single Interface as Cloud API – Made for Developers
What separates eyeson from other providers is the Single Interface – enabling low integration costs and high flexibility. High scalability and customizable features enable applications to connect and engage millions of users at once. eyeson merges all participants, media & live data into one video stream in the cloud – with constant low bandwidth to all devices and clients.
No infrastructure costs
100% CLOUD-AGNOSTIC SERVICE
eyeson provides a cloud-agnostic approach that brings the on-premise community to a completely new level. Developers and enterprises now can choose their cloud provider and cloud location with a simple API setting. Scale applications steadily to support massive parallel sessions – 100+ active co-speakers, one million listeners.
Low development costs
One Single Interface incl. all features
Developers can embed real-time engagement capabilities into any application on any device by simply integrating the Single Interface (as UI or SDK) which is controlled via the cloud-based Application Programming Interface (API).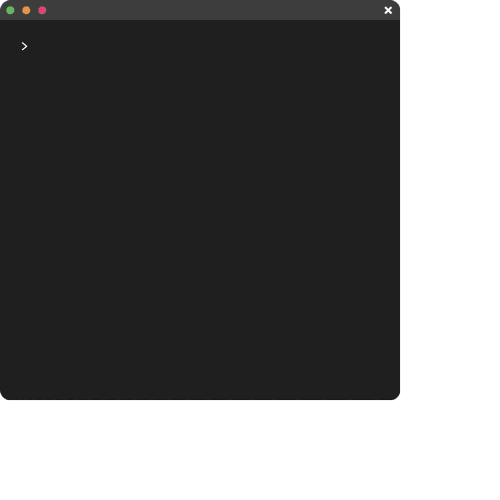 GET Started now
The Single Interface – as easy as it can be
Sign up & get your free eyeson API key
Make a single request with the access token
Access your first meeting via the response link
The service automatically provides a default web UI but can be fully customizable with an open-source web UI and a unique Single Interface. All further changes (adding speakers, adding data, etc.

) will be done via the API and are

immediately

displayed in the UI integration as a Single Interface – it cannot be easier.
Transparent All-in-One Pricing

Independent of the number of participants and features, we charge only based on the duration of the meeting.
All API information for developers
No marketing in here 😉 Read the latest documentation from our developers which help you to implement the eyeson video conferencing API.
Test your eyeson connection
Find out more about the network environment needed for eyeson. The following eyeson test tool checks your complete client setup and gives a detailed report. Quickly check if your setup is prepared for the use of eyeson.
More questions? Request a meeting with an eyeson expert.
Custom Layouts & Voice Activation
@CHRISTOPH LIPAUTZ · MAR 22, 2021 · 3 MIN READ
One advantage of the eyeson single stream is that you can change the video podium layout without the need for client side updates. With latest release of the eyeson API we extended this feature and added support of voice detect activation for the podium positions, let's have a closer look.
Memelearning
@FLORIAN LIMBERGER & PHILIPP WEISSENSTEINER · OCT 8, 2018 · 5 MIN READ
In this post we'll share how we used TensorFlow's object detection API to build a custom image annotation service for eyeson. Below you can seen an example where Philipp is making the "thinking" 🤔 pose during a meeting which automatically triggers a GIF reaction.