Our Excellent Partner Network
Grow your customer base and provide disruptive solutions as an eyeson partner. Build your own video conferencing services with our API – easy to test, implement & manage.
Integration & Technology Partners
Our Valued Partners
eyeson partners are professional services companies that help their customers to design, architect and build their applications or resell our service as part of their solution.

EPTI
EPTI invests capital and operational support for companies, entrepreneurs and founders to build market-leading innovative companies under the motto "We Empower Innovation".

trembit
Trembit is a tech company that operates within real-time communication technologies and creates custom video streaming platforms.

rex solutions
RexSolution is a software company, founded in 2016, based in North Macedonia with offices abroad as well, that offers software solutions and services to people and businesses all over the world.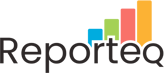 reporteq
Reporteq is a data, software and integration company helping clients implement automated processes and make ideas come to life with custom web app development.

TenUp
Tenup Software Services is a software solutions company that empowers enterprises to speed up digital transformation initiatives with a host of services.

sumatosoft
SumatoSoft, a software development company, delivers custom IT solutions to established and growing companies that need tailored software for further growth.

DIGITAL DIVIDEND
Digital Dividend is a Top-Rated software development agency based in Sweden with an office in Pakistan. They offer custom Web and Mobile App Development Services.

CONGNITEQ
Cogniteq is a software development company. We've been providing Mobile and Web dev services since 2005, with a focus on creating Video Streaming and IoT solutions.

Ascendro PRO
Ascendro Pro is a software development agency specialized in custom solutions. Our team master's backend as well as frontend development & operations support.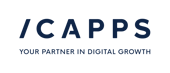 ICAPPS
icapps is a digital product agency that uses powerful technology and design to enrich daily life experiences. In short; icapps is your partner in digital growth.
PARTNER BENEFITS
Extend the range of your service & drive customer engagement
growing market
& free promotion
Benefit from a growing market and free promotion via our platforms
Simple PAY-as-you-go
Pricing
There are no fees to become a partner. No credit cards are required.
Ready to start?
Become an eyeson partner now
Take advantage of the power of partnership with eyeson and grow your business. Don't hesitate to apply now – we can't wait to see what you build.
BASIC Requirements
Experience in developing software solutions

Willingness to embed our video API

Showcase a POC