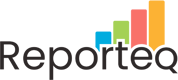 DATA | Automation | WEB apps
Reporteq
Reporteq is a data, software and integration company helping clients implement automated processes and make ideas come to life with custom web app development.
Reporteq has become a source of knowledge and assistance for clients in various industries such as Medical, Manufacturing and Technology. Reporteq is a technology agency specializing in designing, architecting and development of mobile and web applications that meet the specific needs of customers' businesses or ideas. Their data-centric approach has allowed them to deliver successful practical business applications for multi-million dollar established companies as well as innovative startups to take their concept from whiteboard to market.

ZipClass is a platform that empowers instructors and brings their exercise routines, workouts, and classes to people wherever they are providing access to scheduling, streaming and monetization. With eyeson, ZipClass allows teachers to spotlight the video feed of any participant also manage attendance with the ability to remove participants. Various class layouts were included for ease of use.
Get connected!
Please fill out the form and we'll get back to you asap.